"All battles are fought by scared men
who'd rather be someplace else."

JOIN US IN THE BATTLE AGAINST CANCER.
The John Wayne Cancer Institute Auxiliary raises funds and awareness for cancer research and education at the John Wayne Cancer Institute at Providence Saint John's Health Center.

This is a continuing story of caring and commitment. It began in 1982 when two women—Sandy Cohen and Noreen Nelson—who were treated for breast cancer at the Institute, pledged to help fight the disease and asked friends to join them. Thus the Auxiliary was born and today includes more than 500 members. For nearly three decades, the Auxiliary has raised money for cancer research, fellowships, equipment and educational programs at the John Wayne Cancer Institute.
Like the Auxiliary's founders, many members have had personal experiences with cancer, motivating them further to make a difference in the lives of others who are battling this disease now or who might face it in the future. Their energetic dedication has resulted in more than $20 million raised. Some Auxiliary members also give hands-on assistance through volunteer work at the Institute and at Providence Saint John's Health Center. The Auxiliary's Board of Directors meets monthly to plan events and welcomes new members.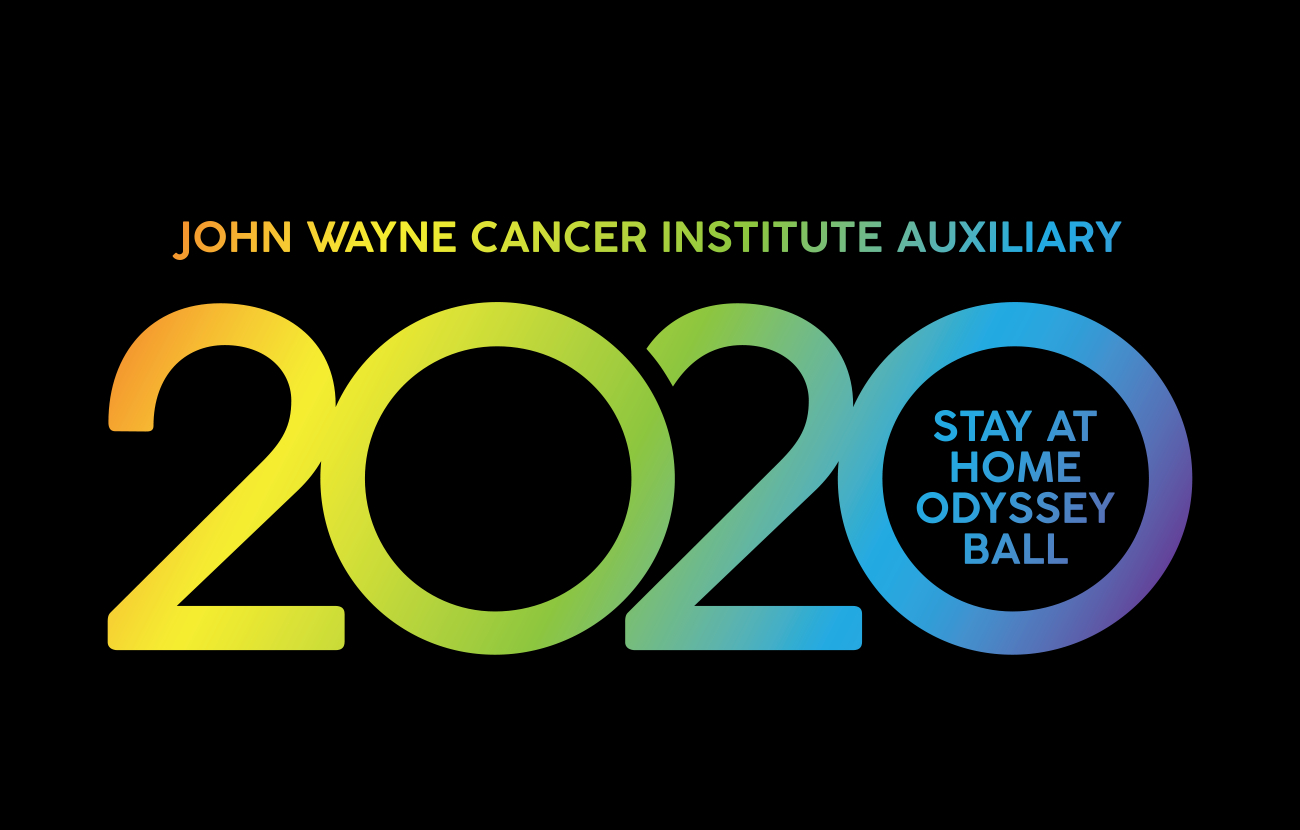 2020 Stay at Home Odyssey Ball
John Wayne Cancer Institute Auxiliary
cordially invites you to stay at home
for the 2020 Odyssey Ball honoring
THE DOCTORS AND HEALTHCARE PROFESSIONALS
OF JOHN WAYNE CANCER INSTITUTE
Who are fighting on the front lines, working hard to find a cure and keeping cancer patients safe and healthy during this unprecedented time.