HONORING
DR. SANTOSH KESARI
"The Duke" Special Service Award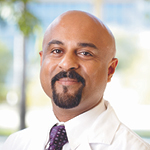 Dr. Santosh Kesari is a board-certified neurologist and neuro-oncologist and is currently Chair and Professor, Department of Translational Neurosciences and Neurotherapeutics, John Wayne Cancer Institute. He is also Director of Neuro-oncology at Pacific Neuroscience Institute, Providence Saint John's Health Center and Providence Little Company of Mary Medical Center Torrance, and leads the Pacific Neuroscience Research Center at Pacific Neuroscience Institute. Dr. Kesari is ranked among the top 1% of neuro-oncologists and neurologists in the nation, and an internationally recognized scientist and clinician. He is the inventor on several patents and patent applications, and founder and advisor to many cancer and neurosciences focused biotech startups. A physician/scientist, Kesari harnesses his experience in surgery, chemotherapy, immunotherapy, radiation therapy and novel devices to help develop Precision Therapeutic Strategies that will advance medicine to a new stage in the battle against brain tumors and eradicate the disease.
DAN HAY
Generation of Hope Award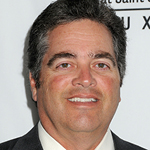 Dan Hay is President and CEO of Premier Girls Fastpitch, Inc. & Surf City Tourneys, Inc. Both organizations specialize in providing college recruitable events for female student athletes in the sport of fastpitch softball. Premier Girls Fastpitch is where the best of the best play in the United States. Dan is an active member and philanthropist in his local community. He has held many youth and adult community positions over the past 30 years and is committed to the fight against cancer. He believes that his organization should do its part in helping raise money and awareness against Breast Cancer, especially since his company helps promote female student athletes. The John Wayne Cancer Institute is the partner charity for Premier Girls Fastpitch, Inc. & Surf City Tourneys, Inc. The tournaments raise awareness for cancer prevention among young athletes, as well as funds for cancer research at the Institute.
SATURDAY, MAY 4, 2019
MONTAGE BEVERLY HILLS
225 NORTH CANON
6 PM: COCKTAILS
7 PM: DINNER, AWARDS + LIVE ENTERTAINMENT
Cocktail Attire