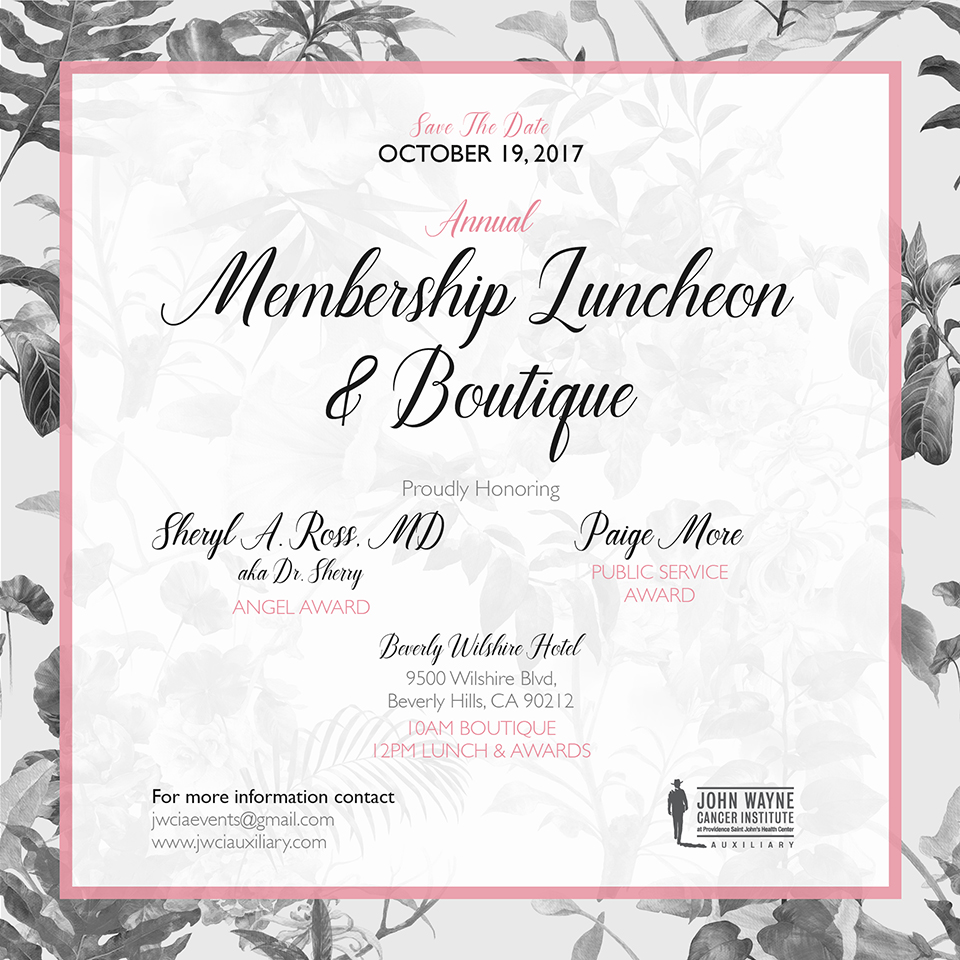 RSVP, MEMBERSHIP RENEWAL AND DONATIONS
To reply and pay by mail, please download the RSVP form here.
Mail to: JWCIA c/o BeautyMark Events
10059 Westwanda Drive • Beverly Hills, CA 90210
To RSVP as a guest, please email jwciaevents@gmail.com with your name and the name of your host.
MEMBERSHIP LUNCHEON TICKETS AND TABLES
RENEW MY MEMBERSHIP
I/We cannot attend the event, but I would like to renew my JWCIA membership at $100.
I CANNOT ATTEND BUT WOULD LIKE TO DONATE…
To pay by mail, please download the RSVP form here.
Mail to: JWCIA c/o BeautyMark Events
10059 Westwanda Drive • Beverly Hills, CA 90210
PLEASE NOTE: Table and tickets are not tax-deductible. Tickets cover the cost of lunch and membership dues.